Below is a list of all the artwork and significant locations in the film,
listed by city and by order of appearance.
Click on a picture to get more information.
JERUSALEM
For the Tree of the Field is Man's Life
Zadok Ben-David

Inversion
Roxy Paine

Center of the World
David Breuer-Weil

Knesset Menorah
Benno Elkan

Blumfield Garden Fountain
​

Dome of the Rock



The Western Wall / Kotel



---

Church of the Holy Sepulchre
​

The Chords Bridge
Santiago Calatrava

Homage to Jerusalem
Alexander Calder

Stairway to Heaven
​Ezra Orion

Turning The World Upside Down
Anish Kapoor

Yad Vashem
Moshe Safdie
LONDON
Inflated Star & Wooden Star
Frank Stella

Young Atlases
Frederick William Pomeroy

King's Cross Station
John McAslan + Partners

Railway Tree
Malcolm Robertson

Search for Enlightenment
Simon Gudgeon

The Flowering of the English Baroque
Glynn Williams

​​The Gladstone Memorial
Hamo Thornycroft

DS3 Courtyard Sculpture
BF Bassett and Findley

East Window
Shirazeh Houshiary

​Six public clocks
Konstantin Grcic

Really Good
David Shrigley

Twelve Responses to Tragedy
Angela Conner

Master of Suspense
Antony Donaldson

Reflection
Antony Gormley

The Tower of London



Lloyd's Building
Roger Stirk Harbour + Partners

Golden Jubilee Bridge
Lifschutz Davidson Sandilands

Sermon Lane Globes
​

​Ommatidium
Samuel Wilkinson, ​Beau Lotto

Timelines
Daniela Schönbächler

Newton Statue
L. ​Daymond & Son

Quantum Cloud
Antony Gormley

​Torrington Square
Armillary Sphere

Reformer's Tree
Harry Gray

​Mary Seacole, Alan Turing & Michael Bond ​ - Sustrans

Lady Justice
Frederick William Pomeroy
PARIS
Doubles lignes indéterminées
Bernar Venet

La Fontaine des Quatre Parties du Monde - Jean-Baptiste Carpeau

Armillary Sphere of Place Dupleix
Alain Le Boucher

(Placé) sur un point fixe ​(Pris) depuis un point fixe n° 717, Lawrence Weiner

L'Heure de Tous
Arman

Tindaroo
Igor Mitoraj

Le Passe-Muraille
​Jean Marais

Louvre Pyramid
I. M. Pei

​The Symbolic Globe
Erik Reitzel

Le Jardin d'Acclimatation
​

​Homage to Sibelius
Eila Hiltunen

Le jardin des miroirs
​Bernard Tschumi

Thésée Combattant le Minautore
Jules Ramey

Le pouce
César Baldaccini

Jardin de la Treille
G. Vexlard, L. Vacherot, J-M. Albert

La Gloriette de Buffon
Edme Vernique

​Twisted Lampost Star
Mark Handforth

La Géode
A. Fainsilber, G. Chamayou ​

La Vénus des Arts
Arman

La fontaine St-Michel
G. Davioud & F. Dure

L'Arraignée Rouge
Alexander Calder

Les Coquelicots
Catherine Feff

La Pyramide Inversé
I. m. Pei

Fragment of the Berlin Wall
​

Sépharades
​Pol Bur

Point Growth
Lim Dong-Lak

​The Statue of Liberty Replica
​F. A. Bartholdi & G. Eiffel
HELSINKI
Helsinki Public Works

​Department Building

Helsinki Central Station
Gottlieb Eliel Saarinen ​​

Ole no. 22
P. Karjula & M. Vuokola​

​The Three Smiths​​
Felix Nylund

Helsinki Cathedral
Carl Ludvig Engel

Olympiastadion
Yrjö Lindegren, Toivo Jäntti

Silver Tree
Jukka Tuomine

​Helsinki Pyramid Skylights
​

​Yrittäjäveistos
Eva Löfdahl

Sibelius Monument
Eila Hiltunen

​Maailman rauha / World Peace
Oleg Kirjuhin

Aurora Bridge
​WSP Finland

Ilmarinen
​Roger Stigel
LOS ANGELES
Los Angeles Sister Cities Signpost
​

Walter Pyramid
Don Gibbs

Molecule Man
Jonathan Borofsky

Four Arches
Alexander Calder

The ​Hollywood Sign
The Hollywood Chamber of Commerce

Cradle
Ball-Nogues Studio

​Endless V
Jaume Plensa

Double Ascension
Herbet Bayer

Universal Studios Globe
​

​Hollywood Walk of Fame
The Hollywood Chamber of Commerce

Skid Row City Limits Mural
Winston Death Squad

Clocktower-Monument to Unknown
George Herms

​Celebrity Prints
TLC Chinese Theater

Corporate Head
Terry Allen & Phillip Levine
Powered by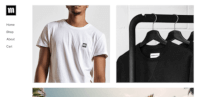 Create your own unique website with customizable templates.