'Olo no. 22' is an open-space work of contemporary art that comprises more than 50 polished steel spheres of various sizes, placed in the area surrounding the harbor basin in Hietalahti, at the western end of Bulevardi. The work won first prize in an invited competition organized in the late 1990s. The jury appreciated the clever way in which the artists - the Olo Group, in particular Pasi Karjula & Marko Vuokola - had taken the special character and heavy traffic of the area into consideration. Some of the spheres are placed inside businesses and in courtyards, thereby expanding the concept of public monuments by being open to interpretation and non-monumental. There is no beginning or end to 'Olo no. 22'; instead, it has a continuous presence in the area.
The Sibleius Monument is one of Helsinki's most famous landmarks, created by Finnish artist Eila Hiltunen. It was created to honor national composer Jean Sibelius (1865-1957). Finland's first abstract public monument, the main part of the Sibelius Monument consists of approx. 600 acid-proof stainless steel tubes of various diameters, welded together individually and hand-textured by Hiltunen herself. It measures 10.5 (length) by 6.5 (depth) by 8.5 (height) meters and weighs 30 tons. The Sibelius Monument was unveiled on September 7, 1967. President Urho Kekkonen was present, with Finland's political, cultural and business elite. Full-size elements of the Monument, which were originally material and technique studies, stand outside the UN Palace in New York and in Montreal. A full 1:5 replica is found at the UNESCO headquarters in Paris.
Powered by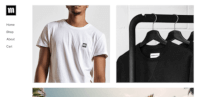 Create your own unique website with customizable templates.