Aurora Bridge was opened in november 2012 in Helsinki. The bridge, for light traffic and pedestrians, links the Eläintarha district with Central Park and significantly improves traffic flow and safety, especially during large events such as athletics championships and concerts. A bridge design contest held by the City of Helsinki in 2009 was won by WSP Finland. Aurora Bridge was ordered by the City of Helsinki Public Works Department and the lead contractor was Lemminkäinen Infra Oy. The steel structures for the bridge were manufactured by Ruukki. Aurora Bridge is over 160 metres long and about five metres wide. The design of the bridge is dominated by two 20 meter high steel arches spanning Nordenskiöldenkatu street.
The Sibleius Monument, one of Helsinki's landmarks, was created to honour national composer Jean Sibelius (1865-1957). Finland's first abstract public monument, the main part of the Sibelius Monument consists of approx. 600 acid-proof stainless steel tubes of various diameters, welded together individually and hand-textured by Eila Hiltunen. It measures 10.5 (length) by 6.5 (depth) by 8.5 (height) metres and weighs 30 tons. The Sibelius Monument was unveiled on September 7, 1967. President Urho Kekkonen was present, with Finland's political, cultural and business elite. Full-size elements of the Monument, which were originally material and technique studies, stand outside the UN Palace in New York and in Montreal. A 1:5 replica is found at the UNESCO headquarters in Paris.
Powered by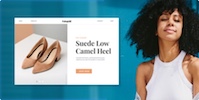 Create your own unique website with customizable templates.