​​Ever wondered what your life would be like if things had gone differently?
​If you had pursued your passion? If you hadn't met that person? If you had taken that job opportunity?
Perhaps you would be happier today. Or poorer. Or famous.
Or what if, in fact, things could not possibly have been any different?
SYNOPSIS
Olivier is a depressed 27-year-old who was unable to chose a life after high-school. In order to understand and help him, his psychologist, Natalie, travels across dimensions to meet 5 alternate versions of him, having each branched out from their common past through different decisions and having now become: a filmmaker in Paris, a lawyer in Helsinki, a UN worker in Jerusalem, a bartender in London and a resident in a homeless shelter in Los Angeles.

In each case, Natalie will try to understand: how much did he control his trajectory? What choices did he make and why? What are his regrets? And most importantly, is he happy? In doing so, however, she will have to reconsider her own intuitions about human freedom and come to terms with her own past choices.

​To help explore these questions, real-world philosophers and scientists including Max Tegmark (MIT), Daniel Dennett (Tufts) and Barry Schwartz (UC Berkeley) provide insights on choice, regret, free will and our place in the universe.
"Wright's ambitious docu-drama-essay "

Ψ

" (Psi) begins with a quote from "The Garden of Forking Paths," Jorge Luis Borges's story about the multiplicity of destinies and the enigma of choice. It's a bold reference, but he works to earn it."

Peter Keough, The Boston Globe (

review

)​
CAST

​CAROLINE FAUVET
​In the film

: Caroline, in London she's an aspiring actress & Olivier's best-friend; in Paris, she's a successful actress & Olivier's wife.

In real life

: Caroline Fauvet is a French actress known for

Je Suis Branché(s)

(2016) and

Géronimo

(2014). Recently, she has been writing and developing her own projects. She met Olivier through a common friend in 2013.

​

http://carolinefauvet.com/
​
​THOM TERYLSON

In the film

: Thom, a bartender, Olivier's coworker and roommate in London.

In real-life

: ​Thom Terylson is a French Actor who studied at the Cours Florent school in Paris. He's performed in several short films as well as on stage, in "Sallinger" by Koltès. Thom and Olivier are best friends since high-school.

https://thomterylson.wixsite.com/official

​PAUL MARINUCCIIn the film

: Paul, a corporate lawyer and Olivier's boyfriend in Helsinki.

In real life

: ​Paul Marinucci is a French medical executive working for a major French pharmaceutical company. A trained musician, he composer part of the score for the PSI Web Series. He is high-school friends with Olivier and Thom Terylson. PSI is his first film credit.
DANIEL DENNETT is an American philosopher, writer and cognitive scientist. He is the co-director of the Center for Cognitive Studies and Professor of Philosophy at Tufts University. Known for his positions on consciousness, free will and secularism, he is widely considered one of the greatest living philosophers.
BARRY SCHWARTZ
​is an American psychologist who is
Professor at UC Berkeley and
Emeritus Professor at Swarthmore College. He's the author of the bestselling books
The Paradox of Choice
(2005) and
Why We Work
(2015) and frequently editorialist in
The New York Times
. His
TED talk on the paradox of choice
and his
TED talk on practical wisdom
have been seen over 13 million times.
MAX TEGMARK
is a Swedish-American cosmologist, professor at MIT, scientific director of the
Foundational Questions Institute
and co-founder of the
Future of Life Institute
. He is a prominent voice in the media on topics such as the nature of reality, parallel universes, consciousness and artificial intelligence. He is the bestselling author of
Our Mathematical Universe
(2015) and
Life 3.0
(2018).
MICHAEL GAZZANIGA
is an American neurobiologist and head of the SAGE Center for the Study of the Mind at UC Santa Barbara. Considered the father of cognitive neuroscience, he is a member of the National Academy of Sciences.
ROBERT KANE
is
an American philosopher, Distinguished Professor of Philosophy at the University of Texas at Austin. He is considered the leading philosopher arguing for a libertarian kind of free will.
ALFRED MELE
is an American philosopher and Professor of Philosophy at Florida State University. He is also the Director of the Philosophy and Science of Self-Control Project and past director of the Big Questions in Free Will Project (2010-2013). ​
GALEN STRAWSON
is a British analytic philosopher who is Professor of Philosophy at the University of Texas as Austin. He has been consultant editor at
The Times Literary Supplement
as well as a regular literary critic at
The Observer
and
The Guardian
.
BOB DOYLE
is an American astrophysicist, philosopher and entrepreneur. He is an Associate in the Harvard Astronomy Department. For decades, he has researched and written about the ideas of hundreds of philosophers and scientists: ​
www.informationphilosopher.com
​
GIORGIO CORICELLI
is an Italian Economist and Psychologist who is professor at the University of Southern California. His areas of research include the role of counterfactual emotions, such as regret and envy, in decision making.
SPECS
​
​Title: Ψ
Runtime: 92 mins
​Language: English, French
Locations: Paris, London, Helsinki,
Jerusalem, Los Angeles
Camera: Canon 6D
Format: HD 1080p
​Budget: $25.000

​DIRECTOR

OLIVIER WRIGHT

dropped out of film-school to study law, political science and philosophy in Paris (Assas, La Sorbonne) and London (King's College London). In his twenties, he pursued several professional avenues while still writing short and feature screenplays. In 2014, he began shooting his first film, PSI.

​

www.o-wright.com


​MUSIC

ALEXIS MAINGAUD

is a French composer. A classically trained pianist and violinist. Since graduating from ESRA film school, he's composed and orchestrated the scores to several documentaries and over 40 short films. PSI is his first feature film. He recently scored his second feature,

The Sonata

by Andrew Desmond (2018). -

http://alexismaingaud.com

​SOUND

JULIEN ROCHARD

is a French sound designer & mixer. Since graduating from EFET film school in 2008, he's been working for radio, television (Odyssée, Planète), corporate videos (l'Oréal, Chanel) and on several short and feature films (

La Danse des Accrochés by Dantel). He runs his own sound studio, "Studio 74".
​http://julienrochard.com

​CAMERA OPERATORS
Helsinki: Petri Kiljunen, Mikko Riikonen, Julie Marinucci
Jerusalem: Céline Linguagrossa, Michelle Hamers, Marie Lefèvre
London: Nelly Wilde, Michael McCann, Emile Be, Thomas Lefèvre
Paris: Dilou Dilou, Julia Ferro, Stéphane Le Parc, Morgan Autexier, Christine Tamalet, Stylianos Constantinou
Los Angeles: Vadim Aynbinder, Toby Metz
LOCATIONS - THANKS
In Los Angeles we shot at the THE MIDNIGHT MISSION, a human services organization that has been present on Skid Row for over 100 years. Special thanks to RYAN NAVALES

, who allowed the shoot,

JOEY WEINART

who not only vouched for the project but quickly became the model for the character in the film, and

TOBY METZ

, who stepped in as cinematographer.

In Paris, the "film set" scenes were shot on the set of "Brice de Nice, 3" starring Jean Dujardin. Special thanks to director

JAMES HUTH

who took a chance on this project and

MANDARIN CINEMA

who open their doors to PSI.
"First-time filmmaker Olivier Wright has turned out something unique. [...] It's hard to believe it was achieved with a mere $25.000."

Tom Meek, Cambridge Day (review)
| | | |
| --- | --- | --- |
| For those who want to go deeper, the film comes with a 9 episode, 4 hour+ Web Series focuses on the interviews conducted for this project in philosophy, physics and psychology, diving into the question of free will, quantum physics, choice and regret. | | The book tells the story behind this whole project, from inception to release, providing insights on the experience of self-producing the film as well as thoughts on human freedom. It is currently still being written as the project is unfolding. |

hello@psi-the-project.com
Powered by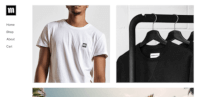 Create your own unique website with customizable templates.