In 2010, "Turning the World Upside Down" by artist Anish Kapoor was commissioned and installed at the Israel Museum in Jerusalem. The large hourglass-shaped object is located on the Ida Crown plaza, at the top of the Carter promenade just before the upper entrance to the museum's main building. Built out of highly polished stainless steel, it stands at a height of 5 meters. It reflects and reverses the Jerusalem sky and the museum's landscape: the top half reflects the ground, while the lower half reflects the skyline. Visually, the reversed reflections of the two halves create a contrast of color and subject matter.
"Homage to Jerusalem" was the last great outdoor sculpture created by Alexander Calder (1898-1976), one of the most acclaimed and influential sculptors of our time. Calder's outdoor sculptures, which were created on a grand scale from bolted sheet steel, grace public plazas in cities throughout the world. "Homage to Jerusalem" is a red-painted, multi-arched sculpture that frames the Judean Hills. He conceived the work on his visit to Jerusalem in 1975 and, after returning to his studio in Sache, France, chose the precise location and angle at which he wanted the sculpture erected. The sculpture was completed after the artist's death in 1976 and installed in 1977 on Mount Herzl. This and many other sculptures were part of The Jerusalem Foundation's plan to improve the quality of life, increase beauty in the city and raise cultural awareness in Jerusalem by placing outdoor sculptures at various prominent locations.
Powered by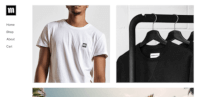 Create your own unique website with customizable templates.