"La Gloriette de Buffon" is an iron and bronze garden porch created by Edme Verniquet and erected in the botanical gardens of Paris, le Jardin des Plantes. It is located on top of a little hill in the center of a maze, and topped with an armillary sphere. Built between 1786 and 1788, it is one of the oldest entirely metallic structures in the world. It is named after Georges-Louis Leclerc, count of Buffon (1707-1788), an important French mathematician, biologist, cosmologist and philosopher. He was a figure of the Enlightenment, responsible for the science and nature parts of the Encyclopédie. His theories influenced generations of naturalists such as Lamarck and Darwin.
"Twisted Lamppost Star" is a monumental sculpture by American artist Mark Handforth. It was installed along the eastern tramway line of Paris in 2012. The mast is twisted into a pentagram with the last line branching out into five smaller ones, each holding little lights.
Powered by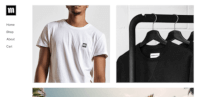 Create your own unique website with customizable templates.