Commissionned by the City of Santa Monica, Cradle is situated on the exterior wall of a parking structure at a shopping mall - originally designed by Frank Gehry. An aggregation of mirror polished stainless steel spheres, the sculpture functions structurally like an enormous Newton's Cradle. Each ball is suspended by a cable from a point on the wall and locked in position by a combination of gravity and neighboring balls.
​Borofsky's "Molecule Man" is designed with four 32' high aluminum plates which have been cut in the silhouette form of four athletes embracing after a championship victory. Borofsky wrote the following about the work: "I had been fascinated by the fact that the human body, though appearing quite solid, is mostly made up of water. In fact 97% of our body is made up of a water molecule which is 'sea' or salt water based […]. Each of us is part of a biological chain: atoms to molecules, molecules to compounds, compounds to cells, cells to tissues, tissues to organs and finally, organs to organisms. My art is a record of my investigation of the human condition.
The Skid Row City Limits Mural is an 18-by-50 foot mural displayed on San Julian Street in downtown Los Angeles, depicting the citiy limits of the Skid Row neighborhood. Skid Row is home to one of the largest stable populations (between 3,000 and 6,000) of homeless people in the United States. Many human services organizations are there to help them recover and be self-sufficient again. The mural project was organized in 2014 by Skid Row activist General Jeff Page with local street art crew Winston Death Squad. It was carried out solely with the labor of Skid Row citizens and without the aid of any service organizations.
Powered by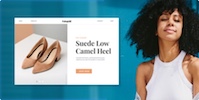 Create your own unique website with customizable templates.